Embarking on a safari is a thrilling adventure that allows you to immerse yourself in the raw beauty of nature and encounter majestic wildlife up close. Queen Elizabeth National Park in Uganda is a prime destination for safari enthusiasts, offering diverse wildlife, stunning landscapes, and unforgettable experiences.
However, planning a safari involves careful consideration of various factors, including costs. This article will delve into the cost breakdown of a Queen Elizabeth National Safari, covering key aspects such as activities, park entrance fees, car hire, accommodation, guide services, meals, and the tour operator commission.
Park Entrance Fees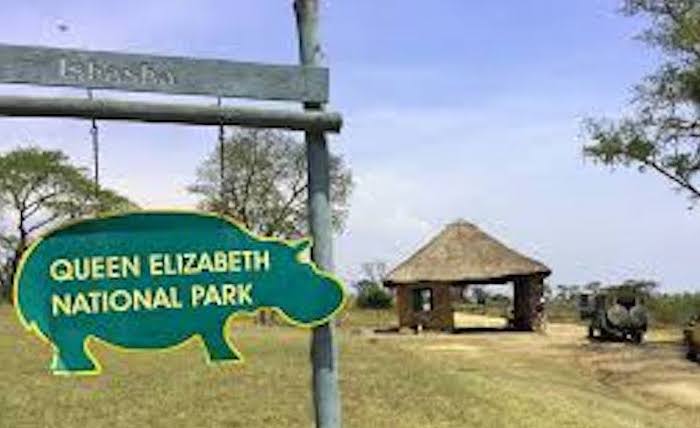 To enter Queen Elizabeth National Park, visitors are required to pay park entrance fees. These fees contribute to the conservation efforts and maintenance of the park. As of the time of writing, the entrance fees for international visitors are as follows:
Adults: $40 per day
Children (5-15 years): $20 per day
Vehicle (local): 15$ per entry
It's important to note that these fees may vary over time, so it's advisable to check the latest rates with the park authorities or your tour operator before planning your visit.
Activities
Queen Elizabeth National Park offers an array of exciting activities to make the most of your safari experience. Here are some popular activities and their approximate costs:
Game Drives: Game drives allow you to explore the park's diverse wildlife and stunning landscapes. The cost of a guided game drive is  20$ per vehicle during the day and 30$ per person at night.  Where it requires you to hire a UWA vehicle, it costs 30$ per person during the day and 40$ per person at night.
Boat Safaris: A boat safari along the Kazinga Channel is a must-do activity in Queen Elizabeth National Park. This experience offers an incredible opportunity to witness hippos, crocodiles, and a variety of bird species. A boat safari costs typically around $30 per person.
Chimpanzee Trekking: For wildlife enthusiasts, chimpanzee trekking is an exhilarating adventure and it is carried out in the forest section of Queen Elizabeth National Park, Kyambura Gorge. The cost of a chimpanzee trekking permit is 50$ per person, allowing you to spend a memorable hour observing these fascinating primates in their natural habitat.
Nature Walks: Guided nature walks provide a chance to explore the park on foot, accompanied by an experienced ranger. The cost of a nature walk is 15$ per person.
Car Hire
To navigate Queen Elizabeth National Park comfortably, it's advisable to hire a 4×4 safari vehicle in Uganda. The cost of car hire depends on several factors such as the duration of the safari, the type of vehicle, and the number of people in your group. On average, the daily cost for a 4×4 safari vehicle ranges from $150 to $400$. This cost often includes the services of car hire and driver-guide, fuel, and vehicle insurance.
Accommodation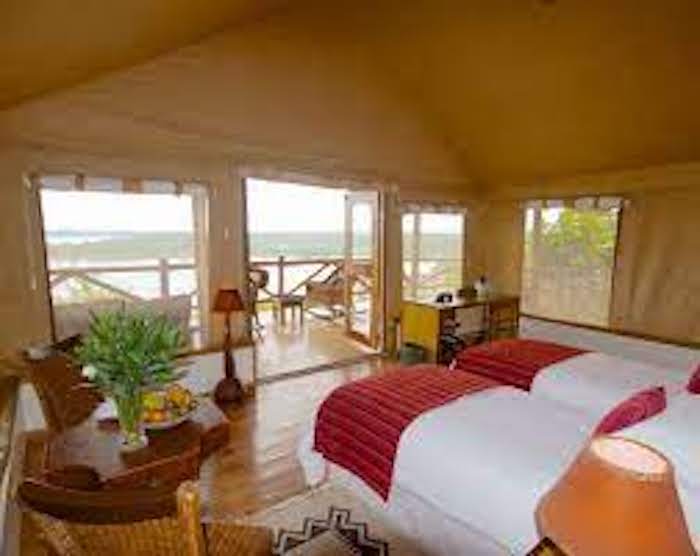 Queen Elizabeth National Park offers a range of accommodation options to suit various budgets and preferences. The costs vary depending on the level of luxury, location, and facilities provided. Here are three examples of accommodation options with their approximate per-night rates:
Luxury Lodges: These lodges offer top-notch amenities, spacious rooms, and personalized services. Prices for luxury lodges can range from $300 to $800 per night.
Mid-Range Lodges: Mid-range lodges provide comfortable accommodation with amenities such as en-suite bathrooms and dining facilities. The rates for mid-range lodges typically range from $150 to $300 per night.
Budget Lodges/Campsites: For those on a tighter budget, budget lodges, and campsites are available, offering basic facilities and communal areas. The cost for budget lodges and campsites can range from $50 to $150 per night.
Guide Services
Hiring a knowledgeable guide is highly recommended for a successful safari experience in Queen Elizabeth National Park. A professional guide can enhance your wildlife encounters and provide valuable insights into the park's flora and fauna. The cost of a guide can vary depending on their expertise and the duration of their services. On average, the guide is normally paid 20$ per experience.
Meals
Most accommodation options in Queen Elizabeth National Park provide meals as part of their package. However, it's essential to confirm whether meals are included in the accommodation rate or if they require an additional fee. On average, the cost of meals can range from $15 to $40 per person per day, depending on the type of establishment and the level of luxury.
Tour Operator Commission
When booking a Queen Elizabeth National Safari through a tour operator, it's common for them to charge a commission fee for their services. The commission fee is usually included in the overall cost of the safari package. The typical commission fee ranges from 10% to 20% of the total safari cost, depending on the complexity and duration of the itinerary.
Embarking on a Queen Elizabeth National Safari allows you to witness the wonders of Uganda's wildlife and natural landscapes. While costs are a crucial consideration, the experience is undoubtedly worth it. By understanding the cost breakdown of activities, park entrance fees, car hire Uganda, accommodation, guide services, meals, and tour operator commissions, you can plan and budget your safari effectively. Remember to research and compare prices from reputable tour operators to ensure you get the best value for your investment while enjoying a remarkable safari adventure in Queen Elizabeth National Park